I've wanted to go to Blogtacular for the last couple of years, being an avid follower on instagram and twitter. So when I saw they had a competition to deign their goody bag for the 2017 event, I thought I really must enter. I was over the moon when I won with my bag design 'My tribe LOVE my vibe' using my designed lettering, and ecstatic when following my bag win that I got asked to design the graphics for the event. 
When I finally attended my first Blogtacular it went beyond my expectations! 
My first photowalk
Starting with my first photowalk on the Friday lead by the wonderful Nikki McWilliams, I toured the very cool and colourful Shoreditch. My new Olympus camera got it's first outing and I got totally snap happy. On the walk I met a great bunch of inspiring creatives and influencers. I also got to see the first piece of work from one of my design heros Camille Walala. The whole experience was really uplifting and got me ready for the main event the following day.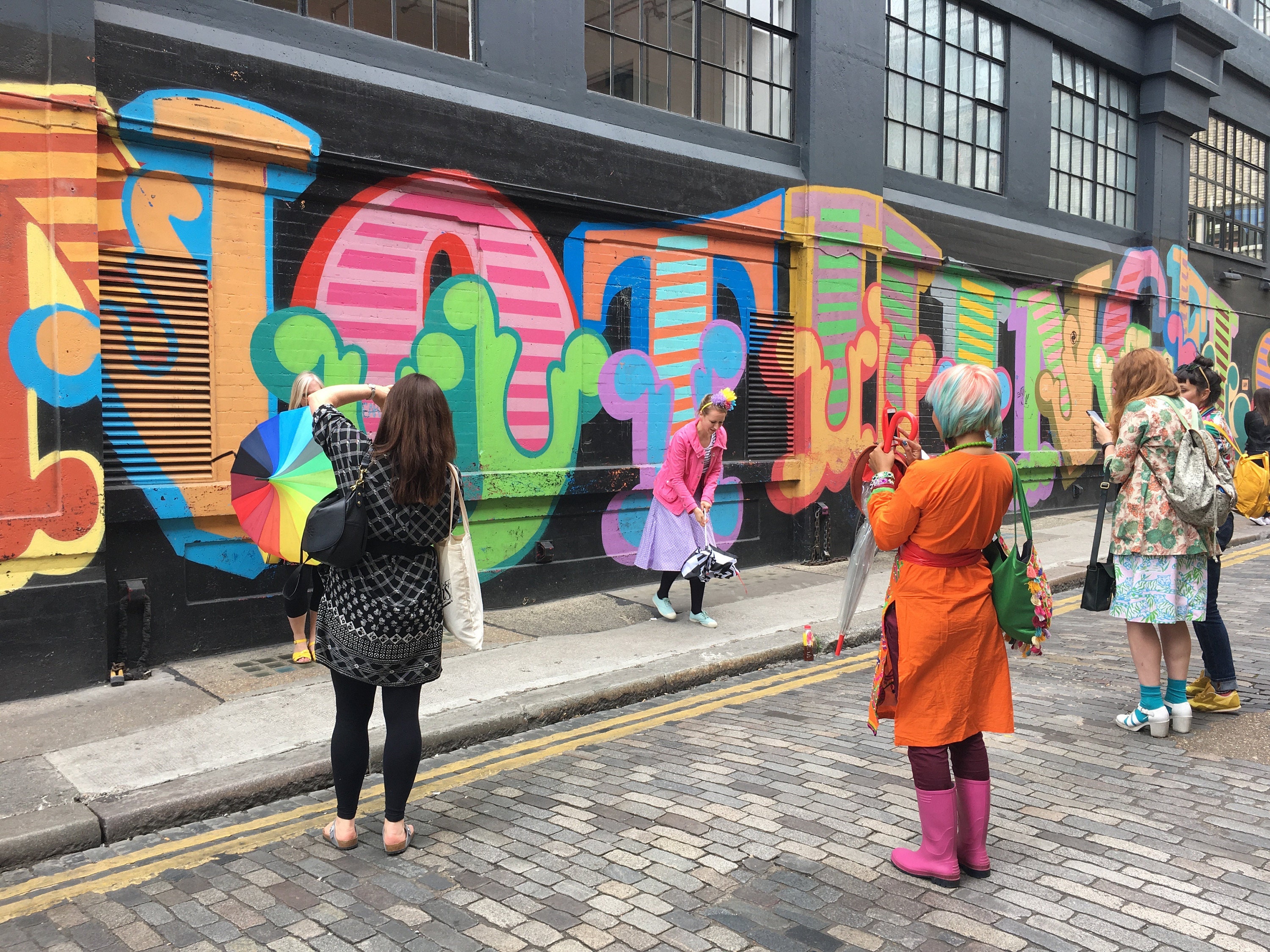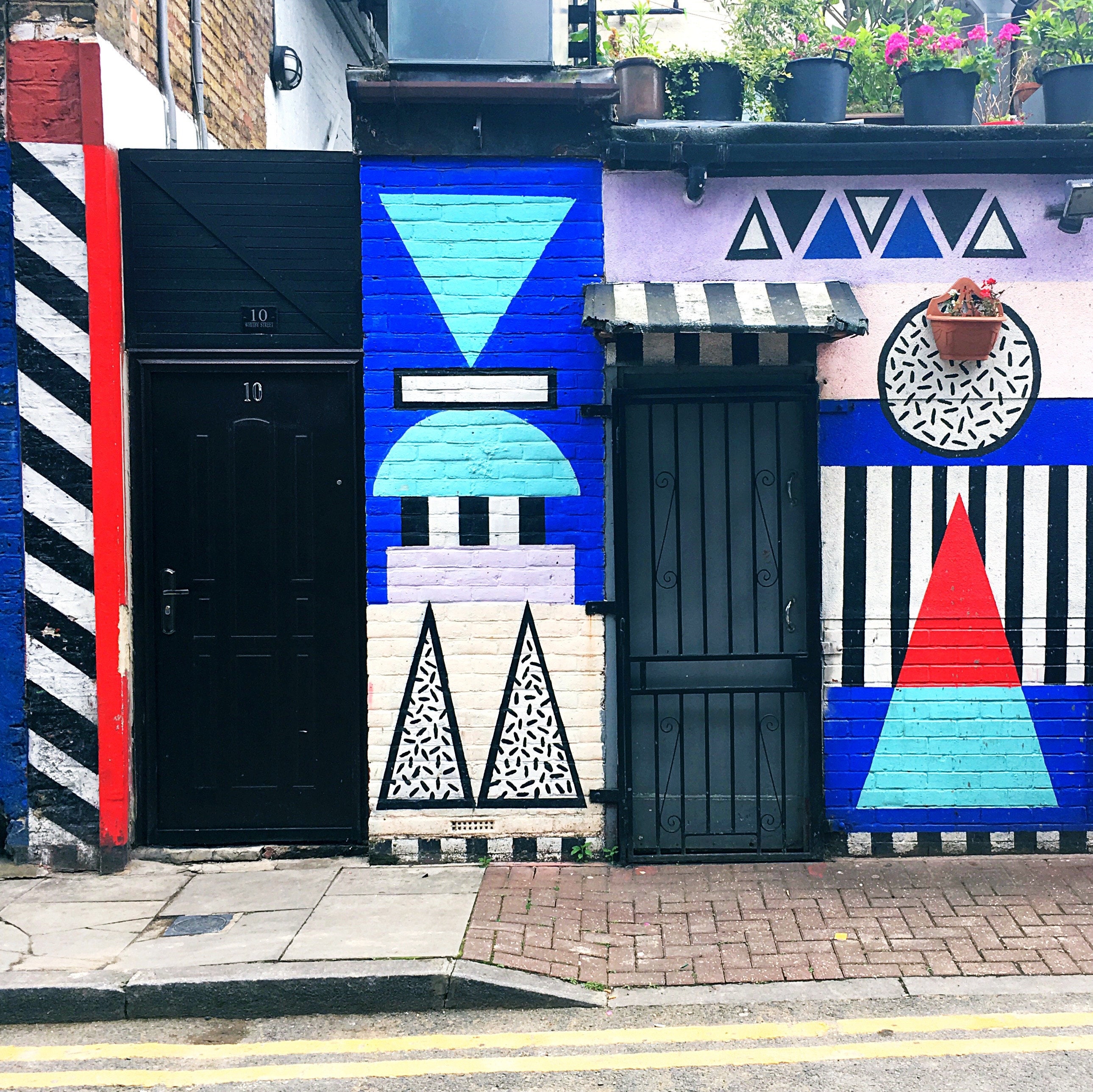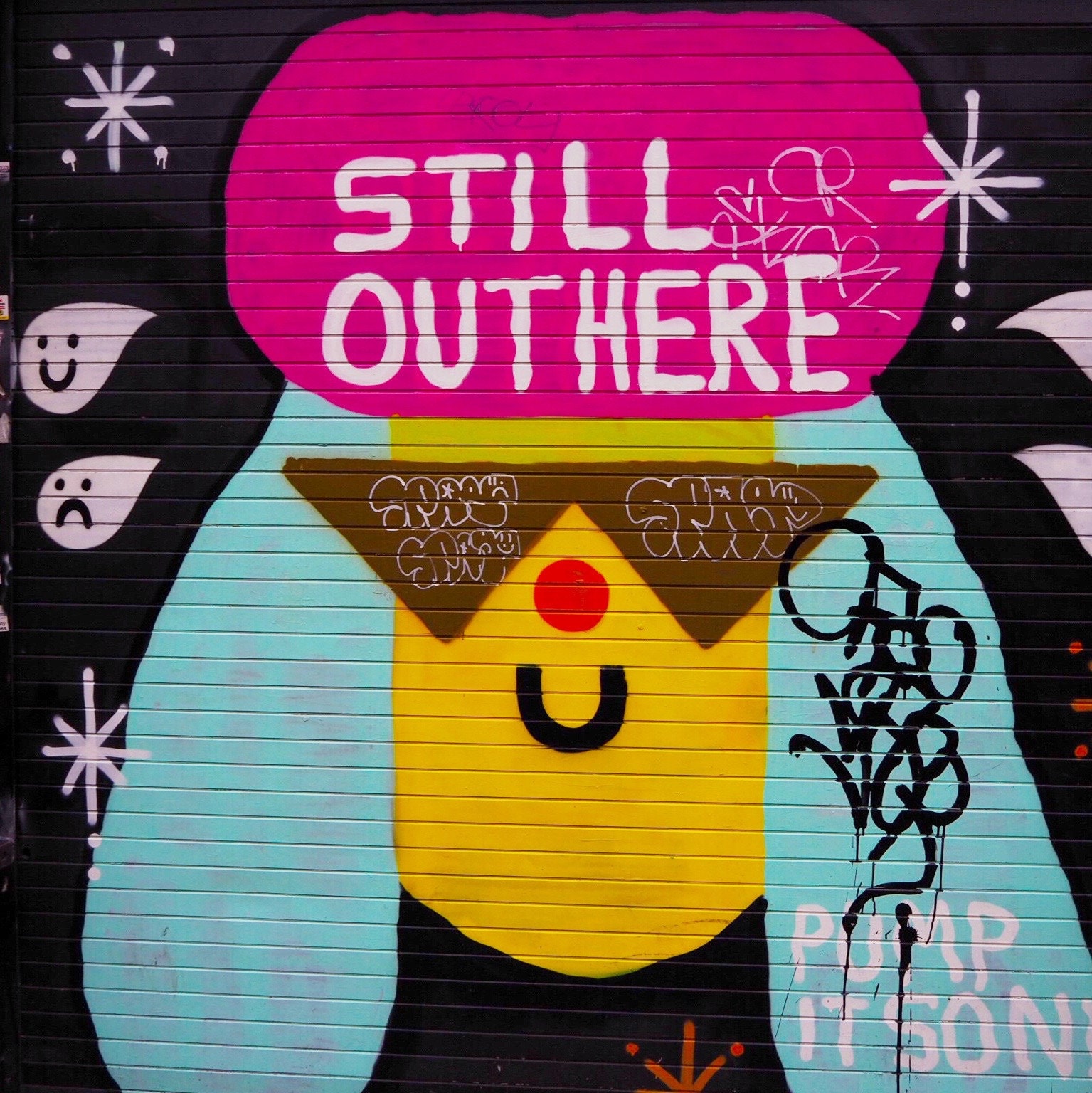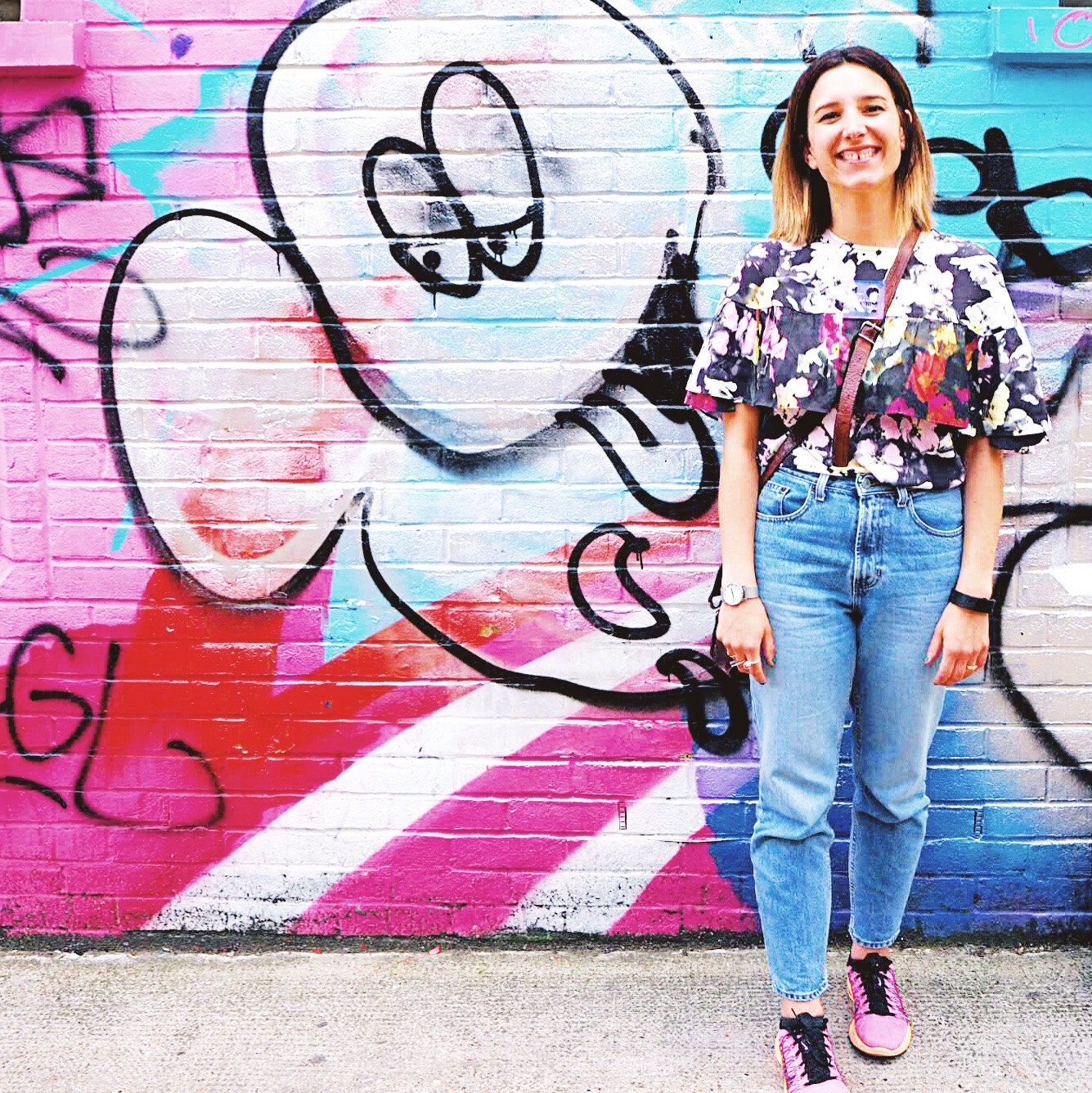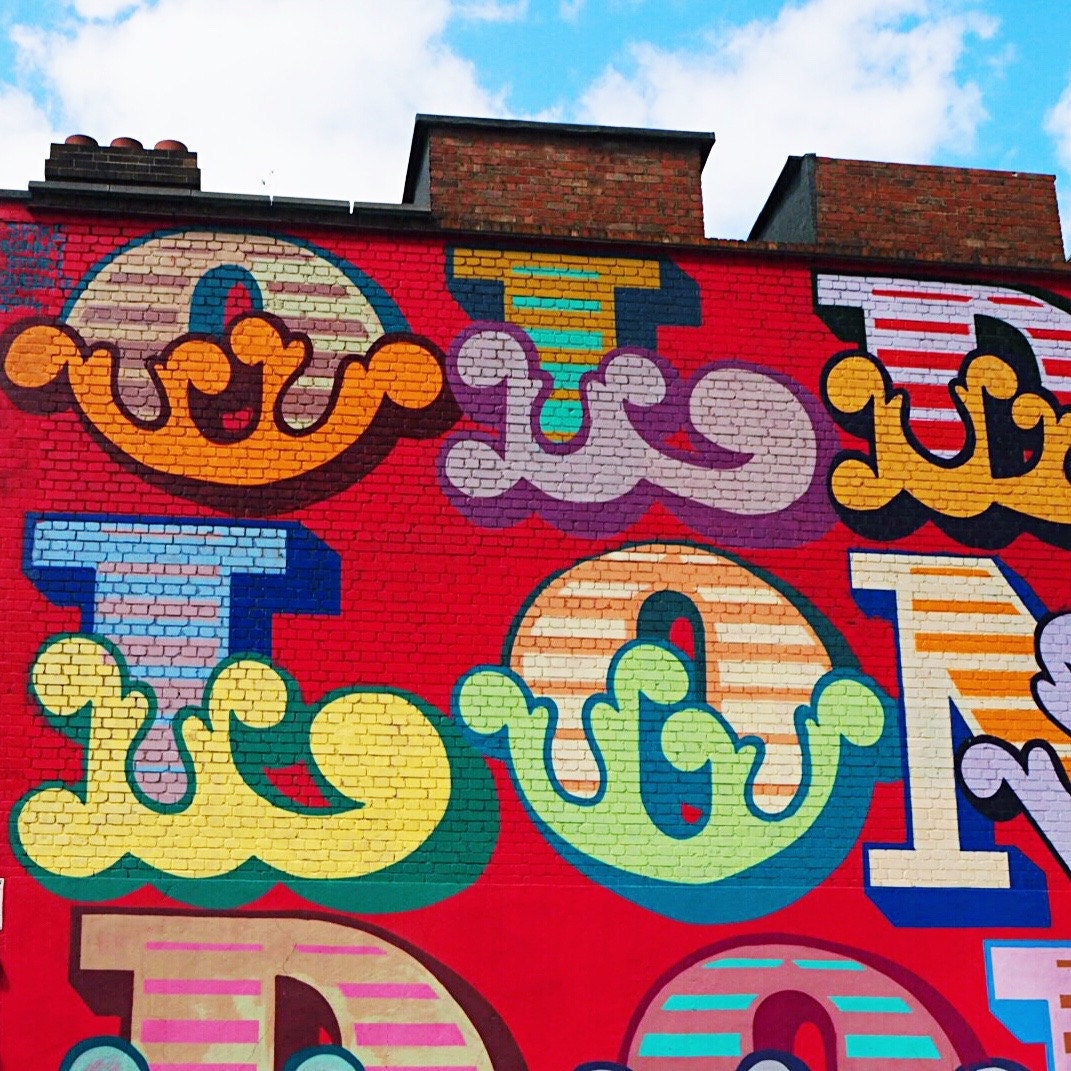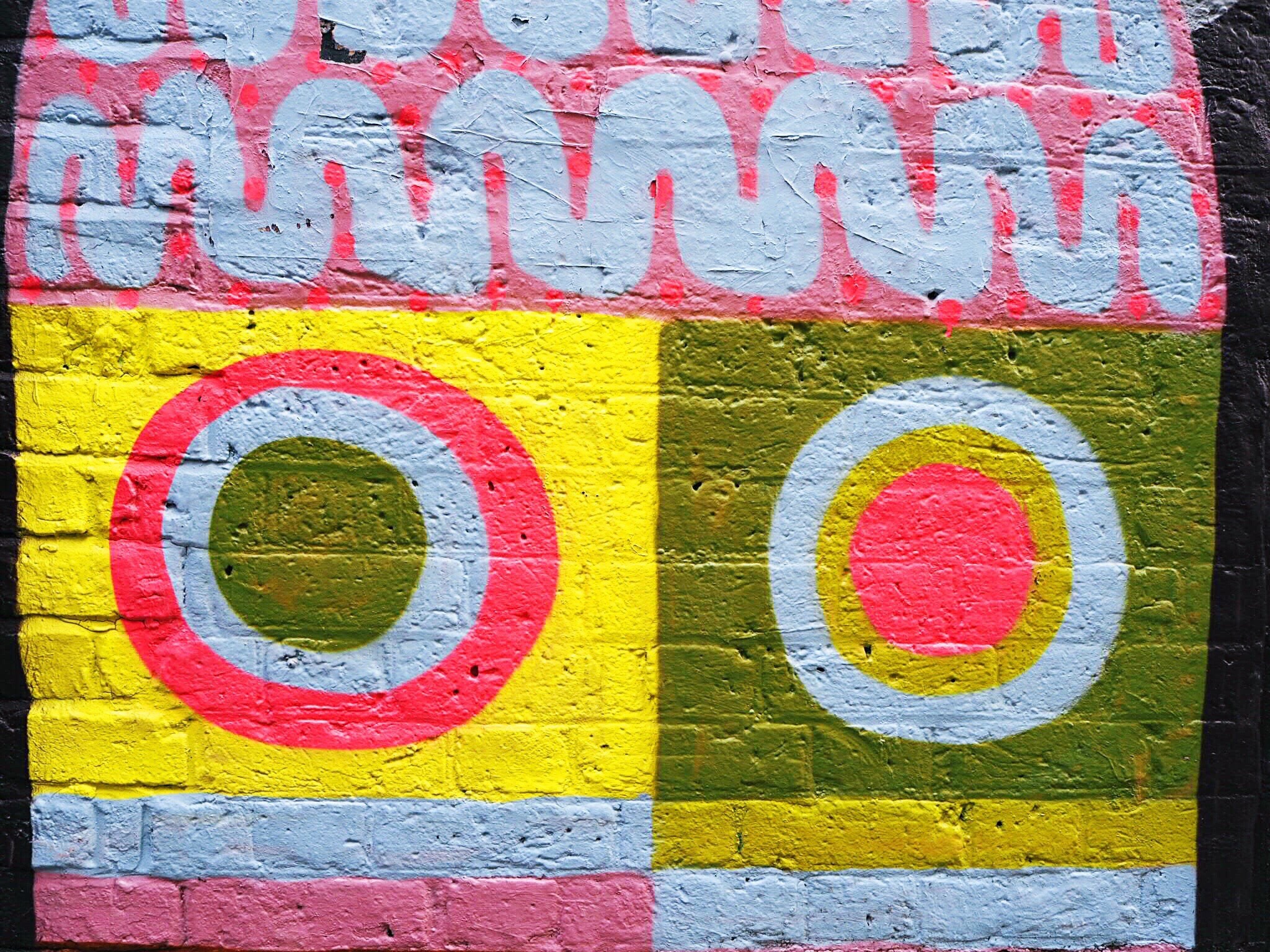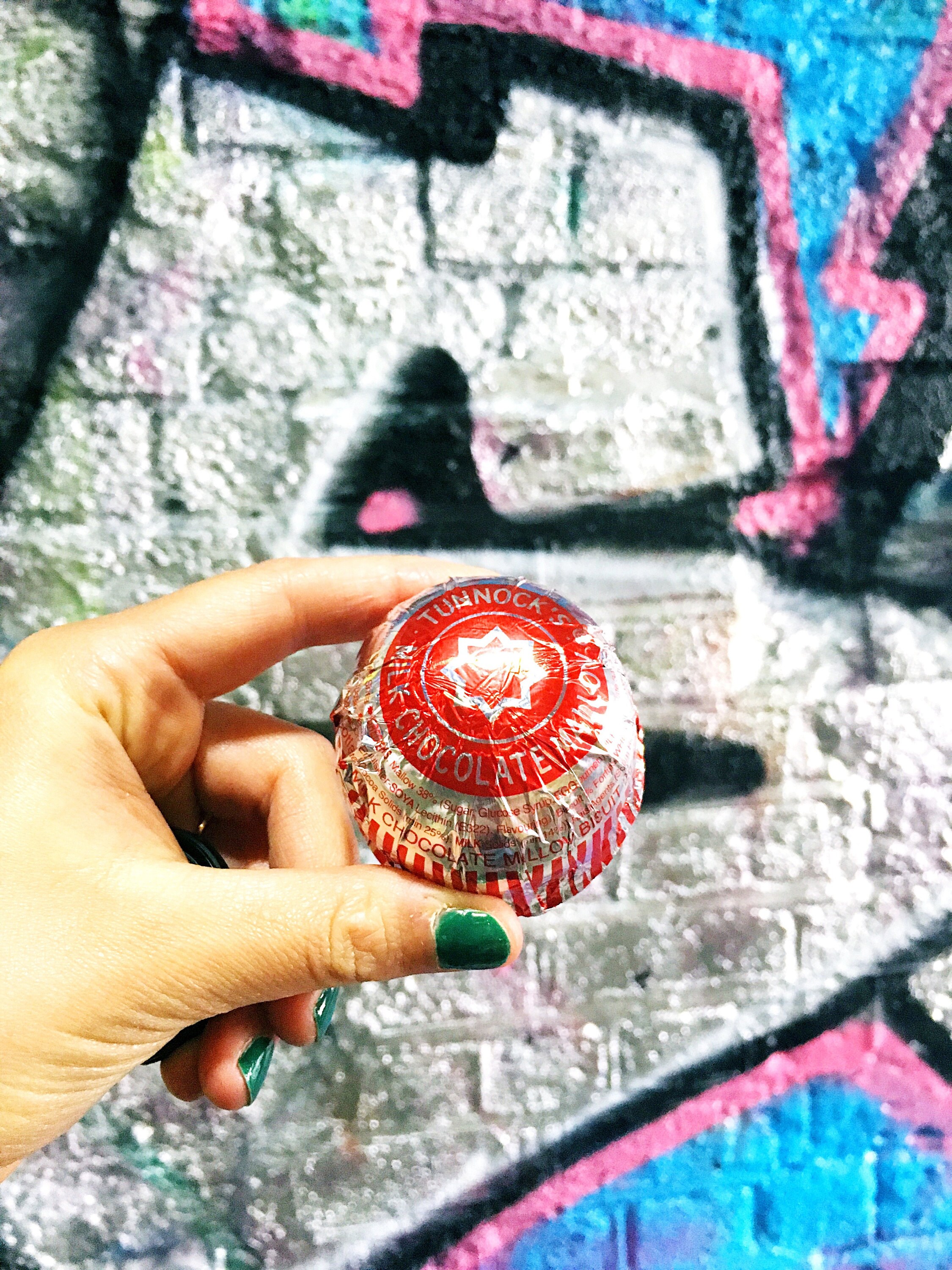 BLOGTACULAR, BLOGTACULAR!
Greeted with a sea of balloons courtesy of the spectacular pop pop papier and my typographic decals at the entrance using the words 'Passion, Community, Creativity...'  really captured the vibe, I was ready to be inspired.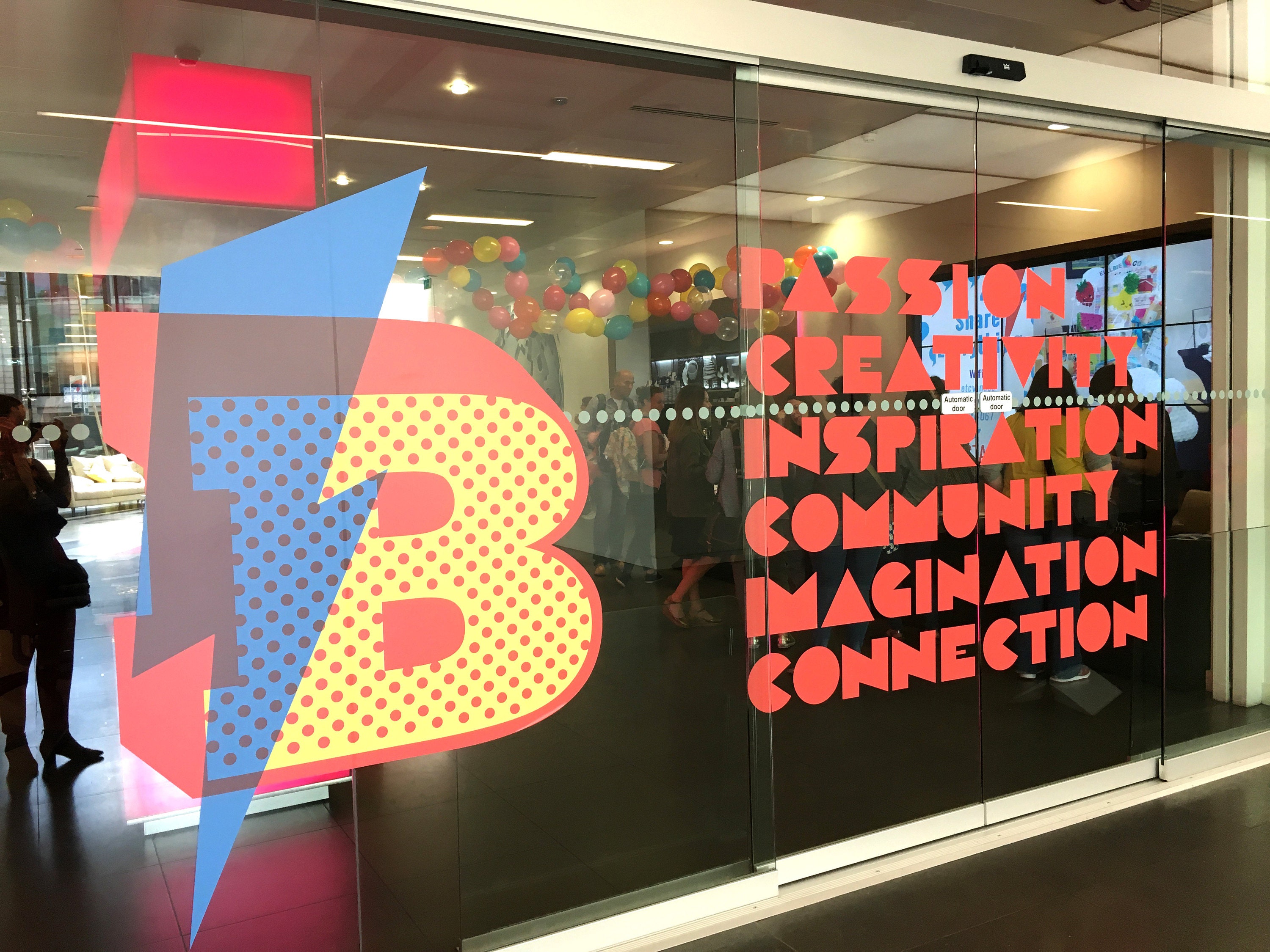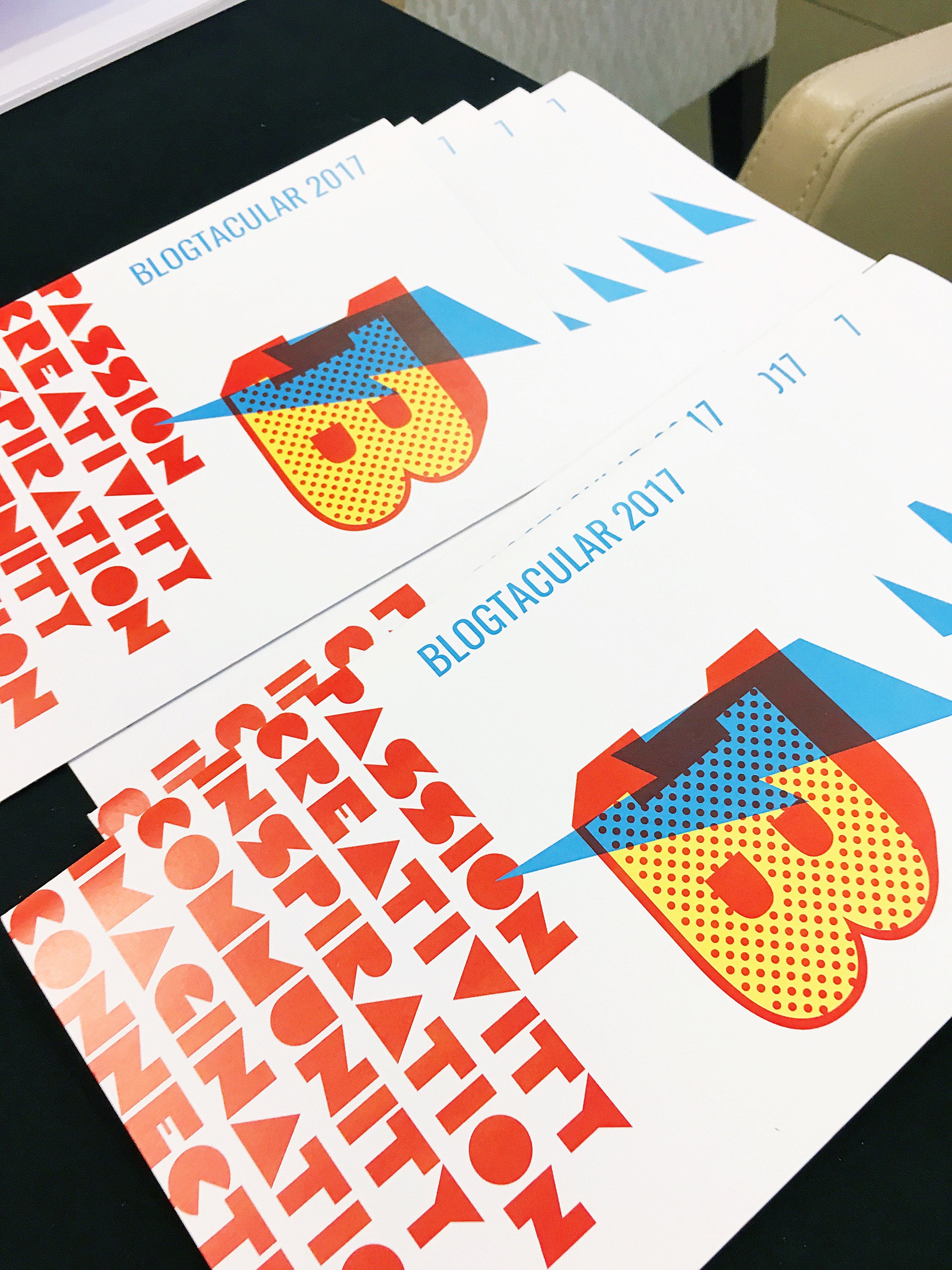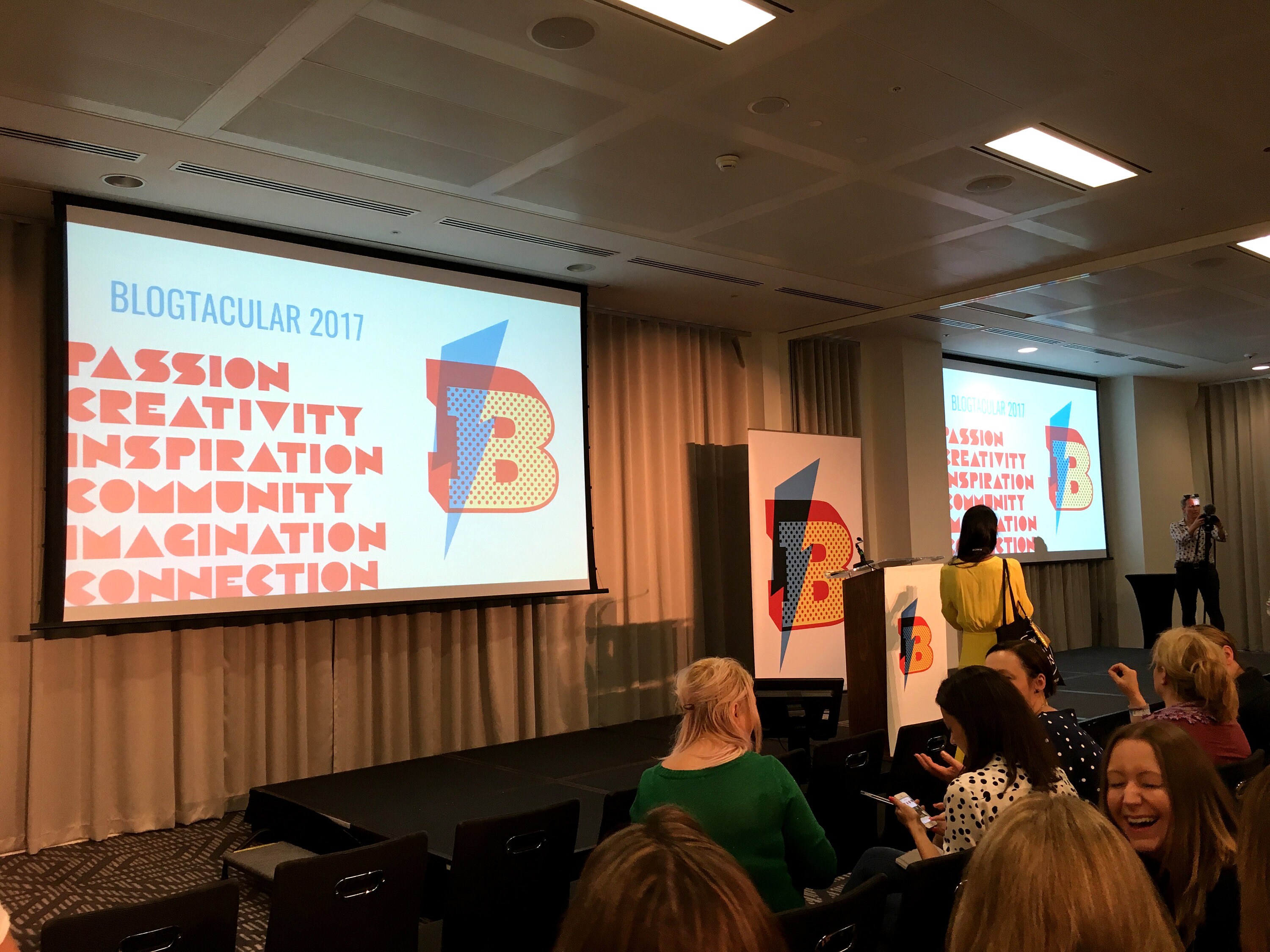 The truley motivational Kat Molesworth, director of Blogtacular, kick started the event with a very thought provolking and inspiring introduction. The opening speaker Natalie Lue  then went onto give a very powerful talk, the words that resonated were, 'not to compare yourself constantly to everyone' (an easy thing to do with the nature of social media) Follow you!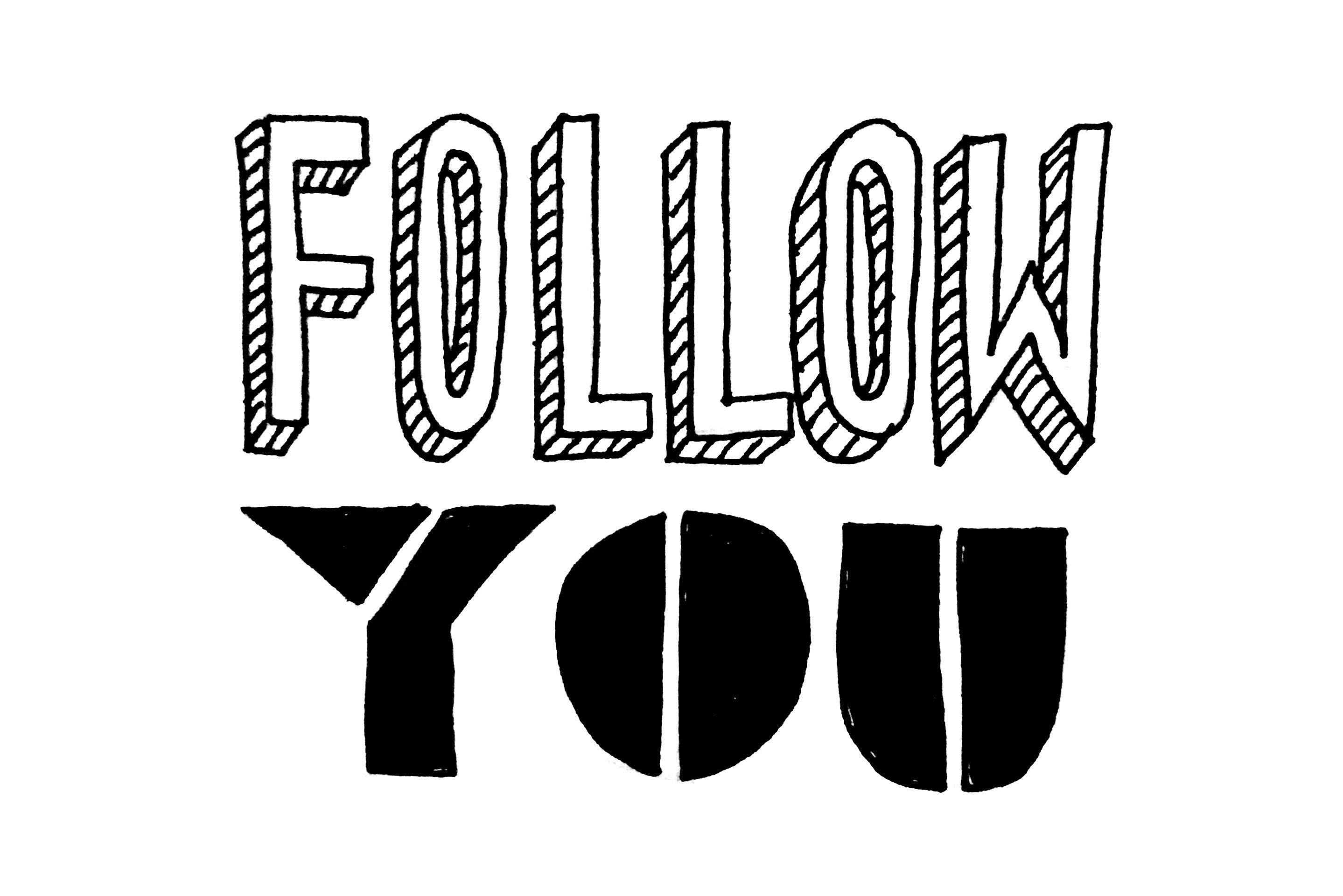 Learning the foundations
Kayte Ferris taught me some great tricks and gave me the tools to create strong foundations for all that I do. I left the session feeling excited and empowered, I also learnt a great new word Meraki (which is the Greek word meaning 'to do something with soul, creativity, or love; to put something of yourself into your work.' And that of doing 'from the heart' is the highest truth.)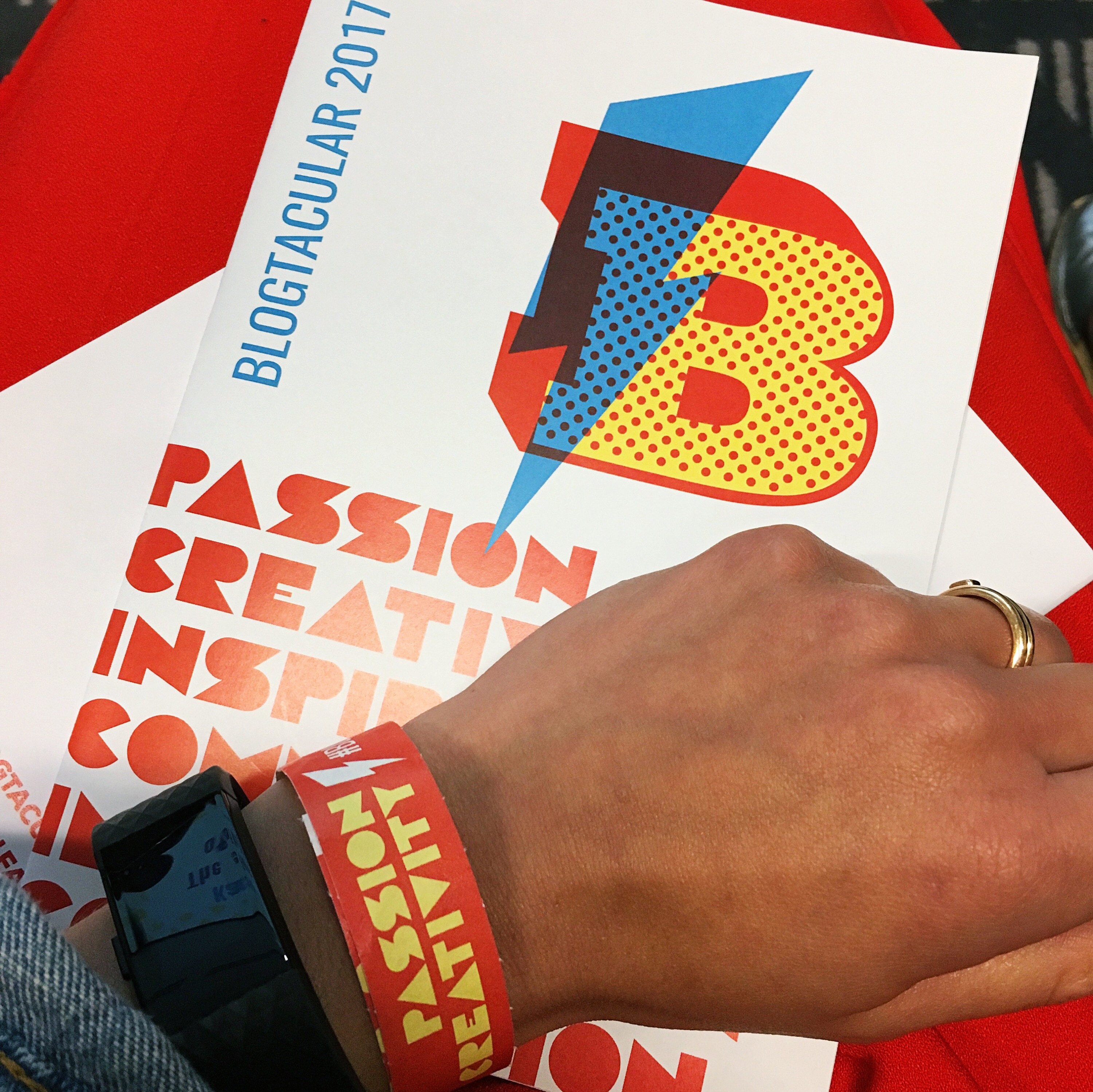 Finding my tribe
This is something that I always want to find out more about - knowing who is my target audience and how should I communicate with them. The really insightful session ran by Mollie Makes editor Cath Dean not only helped me with understanding who my tribe is but also made me think about my brand and how I want to be perceived.
Community
The afternooon session I loved! It was run by the super trio of designers/makers Nikki McWilliams,  Kim Lawler  Rachel Basinger. their stories were really fun and real, and their advice was invaluable. They really highlighted the importance of community, especially when you're working on your own (very useful especially as I have two antisocial cats!)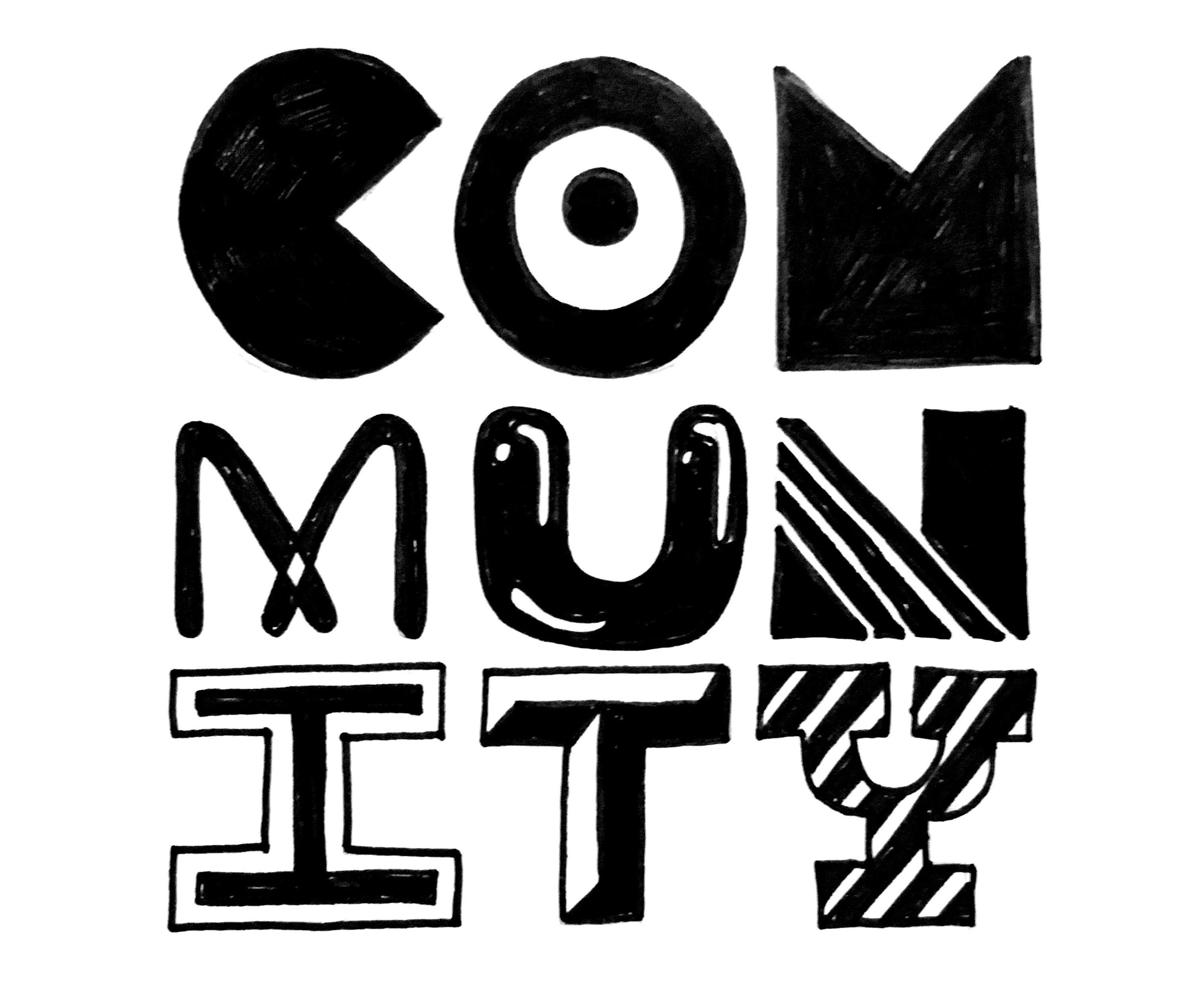 The event ended with the annoucement and handing out of my goody bag, the perfect end to the perfect day. At Blogtacular I met some awesome people who I hope to keep in contact with, I really feel like I've found my tribe.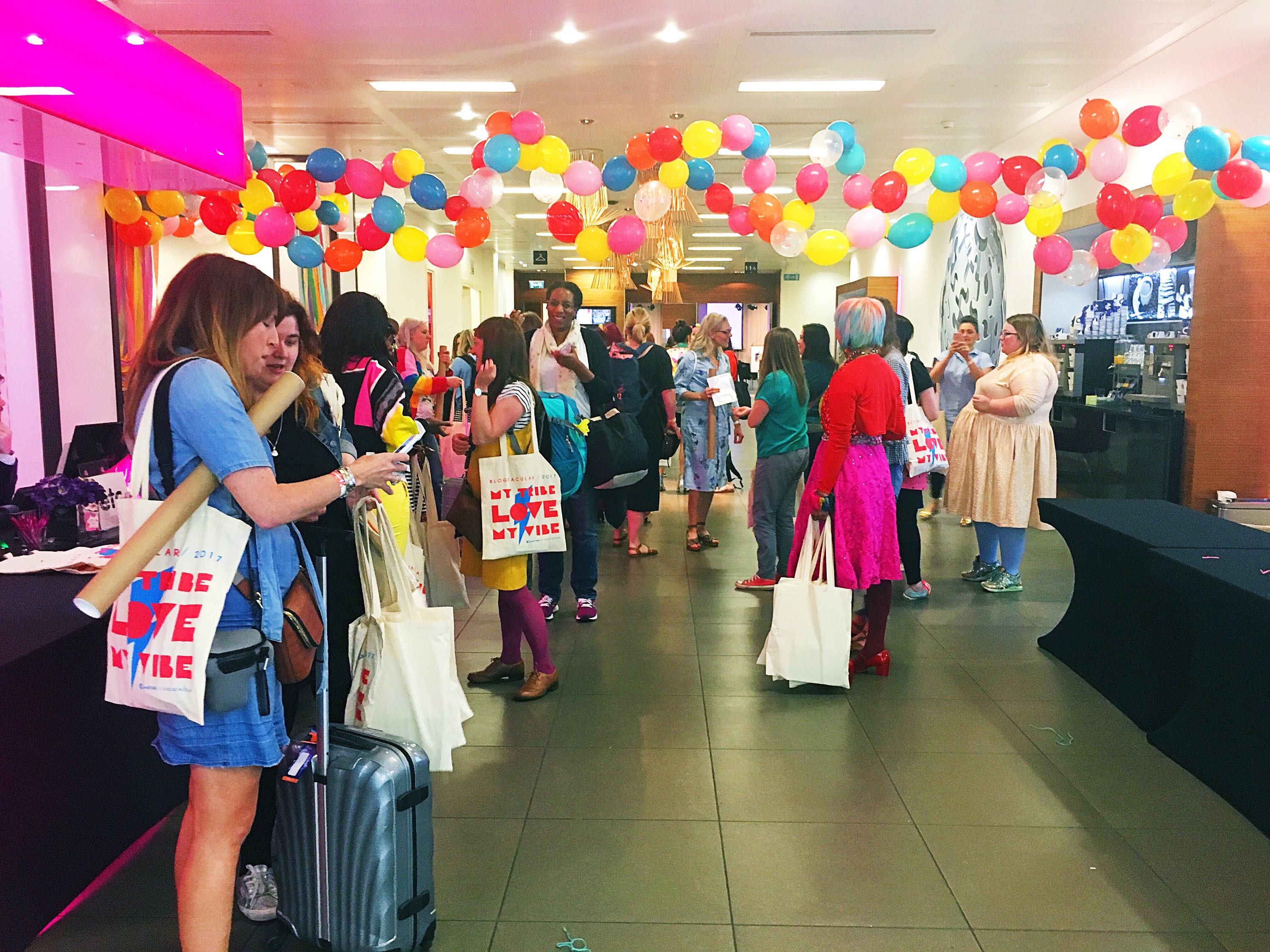 Thank you Blogtacular, it was a real privillage to be part of something so amazing, I'm already looking forward to next years event, roll on Blogtacular 2018!
 with love type and joy… Judy